Our values, behaviours and principles for our journey ahead
As we have come together to create a new organisation, we have defined our principles and values for our journey ahead. This is the focus of our transformation plan which will support us to achieve the council's priorities by 2024
Our values
we are an advocate for Dorset on a local, national and global stage
we work together with our communities and our partners to make things happen
we put people first and design services around their needs now and in future
we are open, accessible and accountable
we use time and money wisely
we value people and build on their strengths
Our behaviours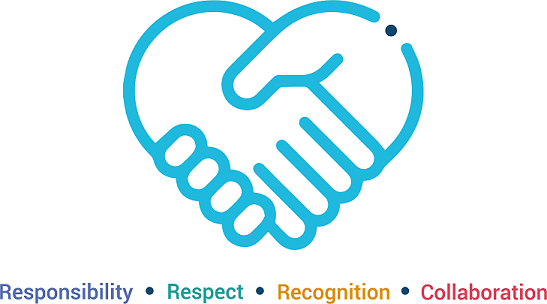 Read more about our behaviours.
Our equality objectives
fostering good relations and promoting understanding between people from different groups and backgrounds across Dorset; and
making Dorset Council an employer for all, where colleagues are engaged, valued and able to reach their potential
Dorset Council is committed to:
A skilled and confident workforce which will be well trained, supported and enabled to take decisions and operate efficiently within a clear accountability structure. The behaviours, attitudes and approaches we take are key to our success.
Our principles
Fostering good relations with and within the community
Developing and supporting a diverse workforce
Developing, commissioning and delivering inclusive and responsive services