Festival of the Future
Celebrating the innovation taking place in Dorset
Last year was our first Futurefest and this year it's back, but even better than before.

In 2020 we brought the festival to you via the magic of the internet but this year we are going one step further.

Instead of sticking on our virtual backgrounds, we will be travelling around Dorset showcasing and experiencing what Dorset's digital future has to offer in person.

For Festival of the Future 21 we will be breaking new ground with a fully-fledged hybrid experience. It's is a new concept that we are really excited about. If you are unable to join us in person, we will be broadcasting live so you can engage directly with us.
Come along to Festival of the Future from 4 to 8 October 2021
Festival of the Future will be running from Monday 4 to Friday 8 October.  
We have lots of fabulous speakers, all experts in their field, lined up to speak at some great and varied Dorset locations.
Each day we will have a different theme, so there is something to suit everyone as we look into the future.
Festival of the Future sessions 
How will learning change for our children in the digital age? How is tourism reinventing itself? How could technology help improve wellbeing and independence? What does the future of agriculture look like and how can it support climate change?
Whatever your existing knowledge you'll learn more about Dorset and all the great innovation happening. There might also be some fun surprises as well! 
So watch it all live by signing up for the days below.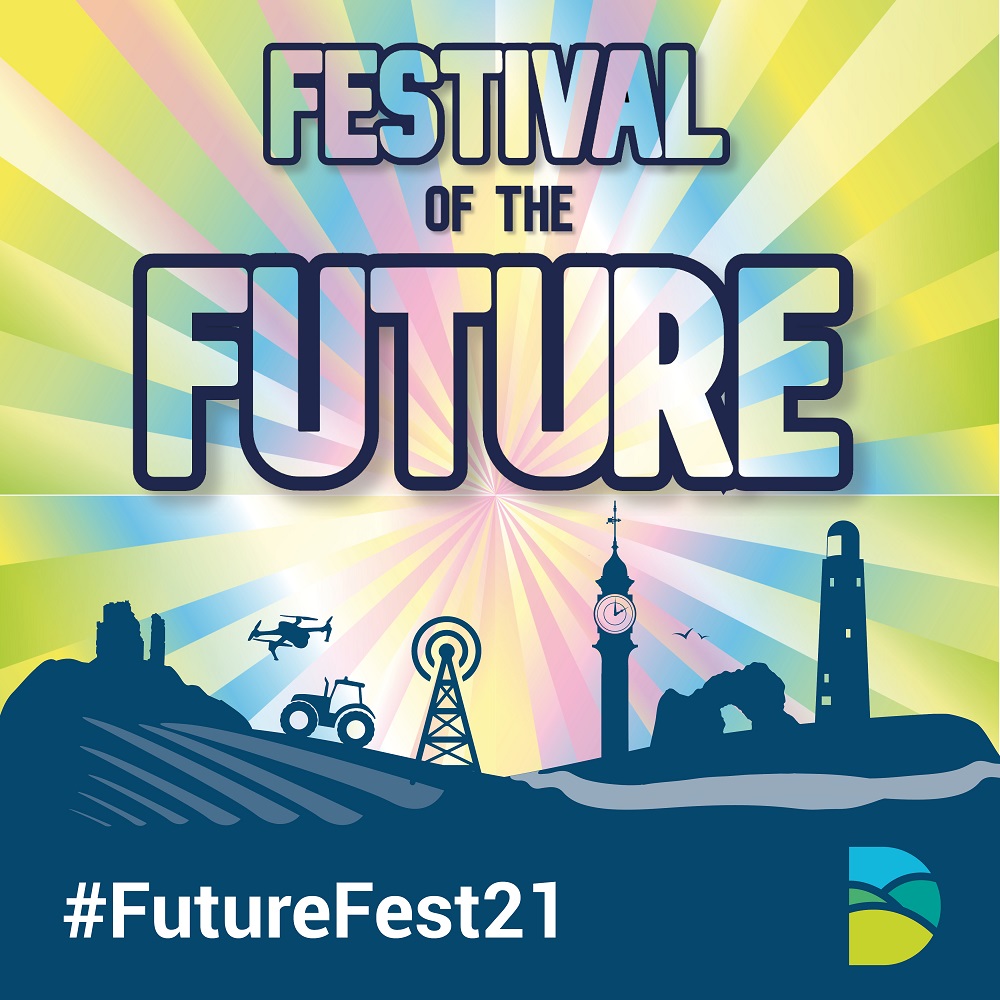 by Penny Syddall (Programme Manager for Skills and Adoption)
Find out how planning is underway for the Festival of the Future 2021 #FutureFest21