For those who have difficulty walking, the Tramper mobility scooter is available for hire at the Visitor Centre.
The Tramper provides safe, enjoyable and easy access around most of the trails on Avon Heath. It is extremely robust and comfortable and is regularly used.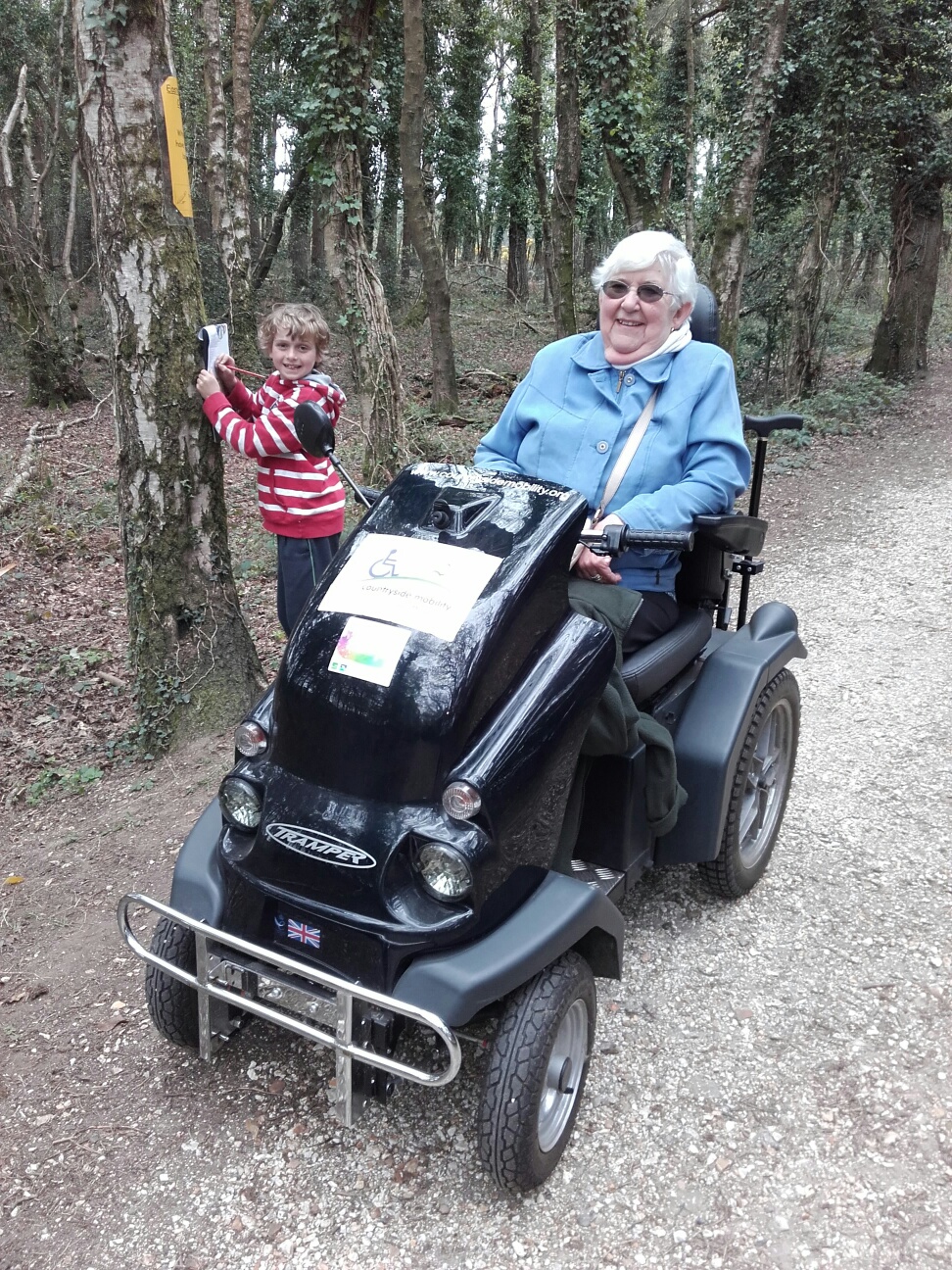 Users must be members of the Countryside Mobility Scheme, which also enables use of Trampers scooters at other sites that have them locally and further afield too. Application for membership can be made at the Visitor Centre – do check the terms and conditions before coming. There will be a training session of maximum 15 mins to ensure the Tramper can be used comfortably and safely and a deposit is required while in use.
Member requirements
photo ID
payment for membership of £2.50 for 2 weeks taster or £10 annual fee. Please note card payments are not currently possible, please pay with cash or cheque made payable to Living Options Devon
proof of address
deposit e.g. car keys or ID
Booking is essential to make an application and to use the Tramper. To check availability please call in or ring the Visitor Centre.
Voluntary donations are very welcome. Last year it cost about £200 to service and maintain the Tramper, in addition to Ranger time and electricity costs. Please help us cover the maintenance costs and keep it running for all to enjoy.
>