Remodelling the Winfrith site as part of the conversion of the school to a Primary School.
The project and background
As part of the reorganisation of Purbeck schools, Lulworth and Winfrith CE VC First School has changed from a 3-tier first school to a 2-tier primary school. The school is a Federated School on two sites; the foundation and Key Stage 1 children reside on the Winfrith site and the Key Stage 2 children reside on the Lulworth site.
The existing Winfrith Base is housed in the original Victorian school building which has been extended over the years. Behind this is a 1940's concrete building which is used as the school hall and a timber building used as a nursery. Soft and hard play areas are provided to the sides of the school with a playing field about 100 metres away linked via a private footpath. The work at the Lulworth site forms a separate project. The project at the Winfrith site:
re-roofed and over-clad the existing hall to protect its structure and increase usability
created an internal curriculum space within the existing courtyard area providing an increase in area
created a covered access route to the hall
provided a main entrance with double doors leading to a secure lobby
created a new reception area
improved access routes and levels around the main school building
provided a new fully accessible toilet
The materials used were rendered blockwork, profiled aluminium sheets and reconstituted slate to the roofs, and double glazed aluminium and timber for the doors and windows.
The project started on site in February 2013 and was completed in November 2013.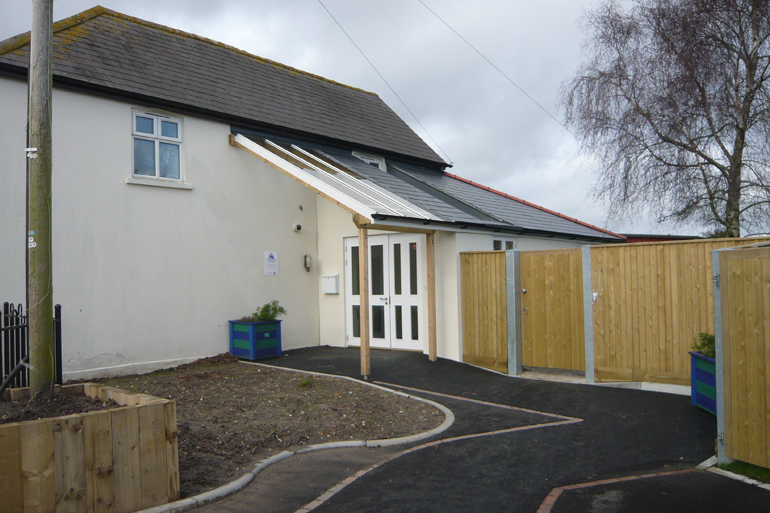 The design and access
There were various levels throughout the school building, which compromised accessibility. Improved access around the school was provided by:
forming a ramped access to the main entrance of the hall
creating a level entry to the main entrance
raising the level of the existing library floor so that there will be level access from the new entrance through to the existing corridor and the curriculum area
removing the two steps down from the corridor into the three existing classrooms with an internal ramp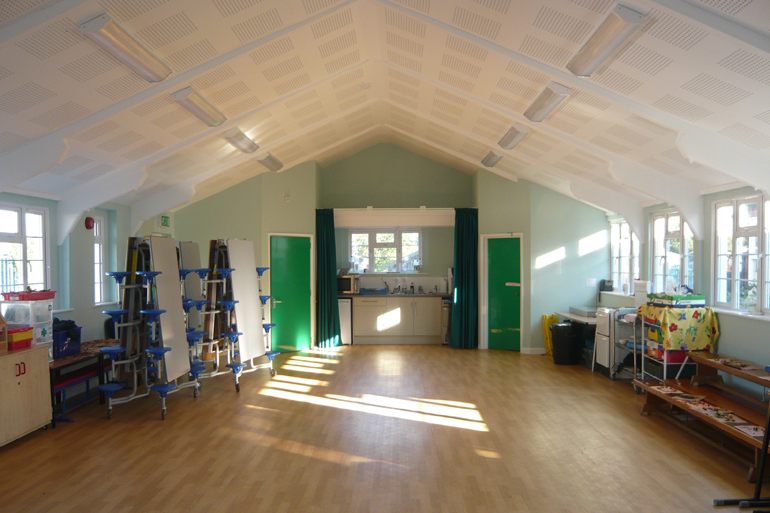 External works and landscape
The approach to the main entrance of the school was enhanced by an enlarged area of hard surfacing for waiting parents and visitors, separated from the road by a low wall. New fencing within the school site forms safe external areas and improve security.
The design team and main constructor
The project at Lulworth and Winfrith Primary School was procured and project managed by Dorset Property. The design team and main constructor as follows: -
Client: The Asset Management Group for Cabinet, represented by the Director of Children's Services
Project manager: Dorset Property
Architect: Dorset Property
Cost consultant: Dorset Property
Mechanical engineer: Dorset Property
Electrical engineer: Dorset Property
Landscape architect: Dorset Property
Structural engineer: Dorset Property
CDM co-ordinator: Stride Treglown
Clerk of works: Dorset Property
Main constructor: Interserve