The project
To create more space for pupils in the existing school buildings, a new purpose built building and external area was created next to the school to accommodate the pre-school, known as Teddy Bears Nursery. The vacated school space was reconfigured and brought back into use as school accommodation. This involved remodelling of the staff room and hall to create new teaching space, server and hall.
The project was carried out in two phases. Phase 1 involved the construction of the new pre-school and associated external works. Phase 2 involved the internal alterations to create a new class and staff room from the space previously occupied by the pre-school. Practical completion for both phases of the project was achieved in August 2015.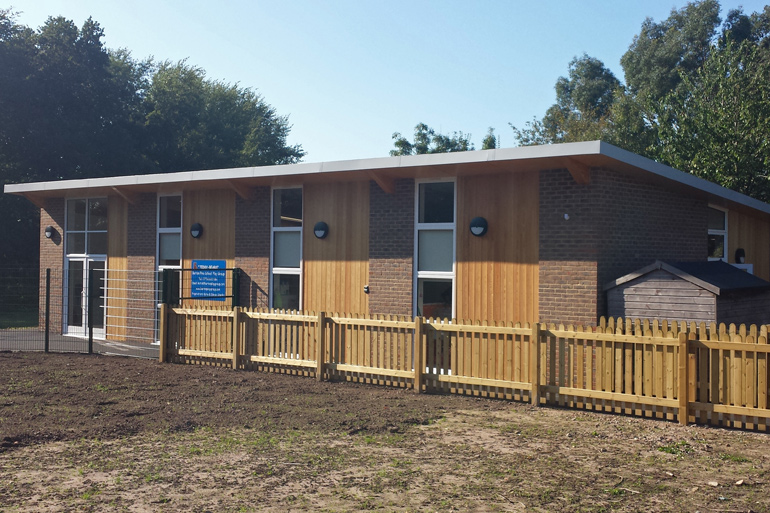 The design
The new pre-school building is single storey and approximately 150 square metres. The external walls are of traditional brickwork and vertical cladding intended to blend in with the existing surroundings. Sustainable design solutions include the provision of good quality natural daylight in all teaching spaces. Photovoltaic panels have been installed on the roof.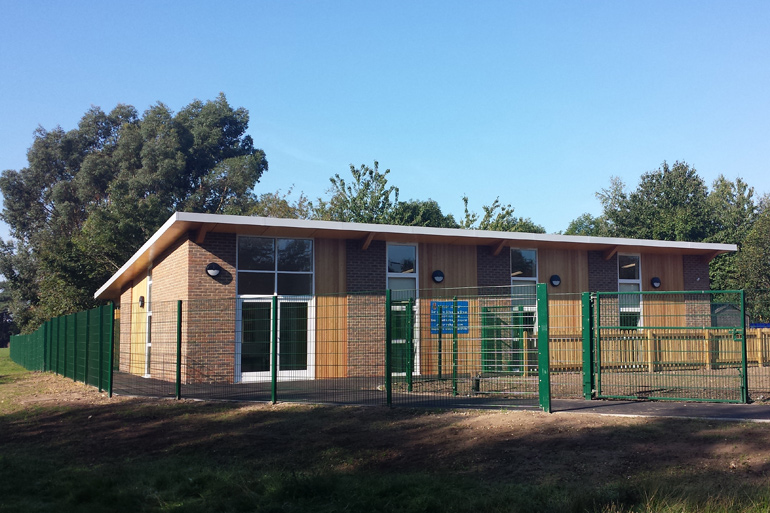 External works and landscape
The new pre-school building has its own dedicated outdoor play area which which is within the secure area of the school site. External works and landscape improvements included:
increased car park capacity
more clearly defined pedestrian crossing points
replacement tree planting.
Existing external play spaces have also been developed to provide more hard and soft play areas.
The design team and main constructor
The project at Burton C of E Primary School was procured and project managed by Dorset County Council's Dorset Property. The design team and main constructor were as follows: -
Client: The Asset Management Group for Cabinet, represented by the Director for Children's Services
Project manager: Dorset Property
Architect and lead designer: Dorset Property
Cost consultant: Dorset Property
Mechanical engineer: Dorset Property
Electrical engineer: Dorset Property
Landscape architect: Dorset Property
Structural engineer: Dorset Property/Andrew Waring Associates
CDM manager: Dorset Property
Clerk of works: Dorset Property
Main constructor: HP Contracts