Dear Minister for Roads, Buses and Places,
It gives me great pleasure to present Dorset Council's first Bus Service Improvement Plan and set out a new future for the bus network in the County.
This is the most significant change for bus services since deregulation in 1986. By working in close collaboration with operators and local groups we have developed an ambitious Bus Service Improvement Plan for Dorset that seeks to put the passenger first, raise the perception of bus travel, generate mode shift away from private cars, and see decarbonisation of the local transport fleet.
As the portfolio holder for highways, travel and environment I recognise the need for immediate action to reduce our carbon emission and respond to the climate and ecological emergency. The link between what we are doing on travel and climate change is of paramount importance to me. We have to give people viable alternatives to the car if we are to tackle the climate emergency.
My aim is to create a bus network that meets the needs of people of all ages and gives our residents opportunities to access work, education, training, health and leisure within Dorset. To get people to use the bus we must have a long-term plan and a guarantee of long-term Government funding for at least five years so we can change people's views and build their confidence to use the bus.
I view the Bus Service Improvement Plan as an opportunity to reset our bus network. We can make a real difference to people's lives by improving accessibility across Dorset and reducing rural isolation. It's also an opportunity to meet changing travel demands resulting in the dramatic shifts in the way people live and work seen as a result of the Covid pandemic. The challenges facing us in Dorset are huge, but I have every confidence that our ambitious proposals will deliver a real transformation and see growth in bus travel.
This plan is just is the start. I'm greatly encouraged by the feedback from stakeholders. What they are telling me is that Dorset is being far more aggressive in its approach and pushing the boundaries of what we can achieve. Importantly they believe we have the right combination of proposals to make a difference.
These improvements are absolutely essential for Dorset. I live in a rural area and don't have a local bus service. I would love to be in a position to have a network of local feeder buses serving villages across Dorset and connecting to other buses and other forms of travel in local towns, so that we can provide the facility that meets the customer's needs, especially those that have no alternative to public transport.
Government funding is critical to enable us to deliver our ambitious proposals. Without it we don't have the means locally to bring about the transformation local people are desperate to see.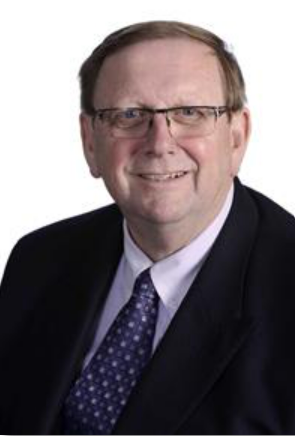 Councillor Ray Bryan: Cabinet Portfolio Holder for Highways, Travel and Environment