Lucy Benham Leaving Care Personal Adviser
Hello, I'm Lucy Benham and I'm a Personal Adviser to young people leaving care at Dorset Council.
What people like and admire about me
I'm super kind and I like to try and help whenever I can.
I try and look at the positives in any situation, even if it seems like there are none.
I have a good sense of humour and like to laugh.
I've been told I make a delicious cheese scone.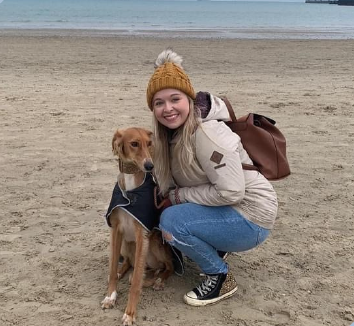 What makes me happy
Going to the beach.
Coffee.
Music.
Listening to a good podcast.
How I want to be supported
I like clear instructions and direction.
Sometimes I need reassurance that I'm doing things correctly.
I like to be able to speak honestly about how I am feeling.