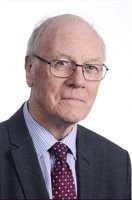 I am pleased that this plan has been developed in close consultation with our partners in health, looking at the different levels of intervention that we will need to keep our communities safe and healthy.
This plan gives us the ability to work with our communities to manage future outbreaks of Covid-19, whether that be an outbreak which is located in a specific building or location, one that involves active transmission in a community, or is more widespread, potentially affecting residents across a wider area.
We have the ability, through this plan,to manage any future outbreak to ensure the best possible protection for our communities.
At the heart of our planning is communication with our communities, engaging with residents and businesses to control the virus if it occurs again within our communities.
I am pleased that government has recognised the opportunity for elected representatives to play their role in leading this work.
Cllr Spencer Flower
Leader of Dorset Council