If you have successfully applied for free school transport, we will send your travel pass to your home address by 2nd class post.
You should get your pass within 10 working days of being told your transport arrangements. Contact us if you haven't received it.
Travel pass and route information
Your travel pass will last for your entire attendance at your school or college, unless your entitlement changes. You won't be re-issued a pass every year.
You can find your route number on your pass. Usually, your pass has one route number if the morning and afternoon routes are the same. If your morning and afternoon routes are different then both numbers appear on the pass, with the morning route number appearing first.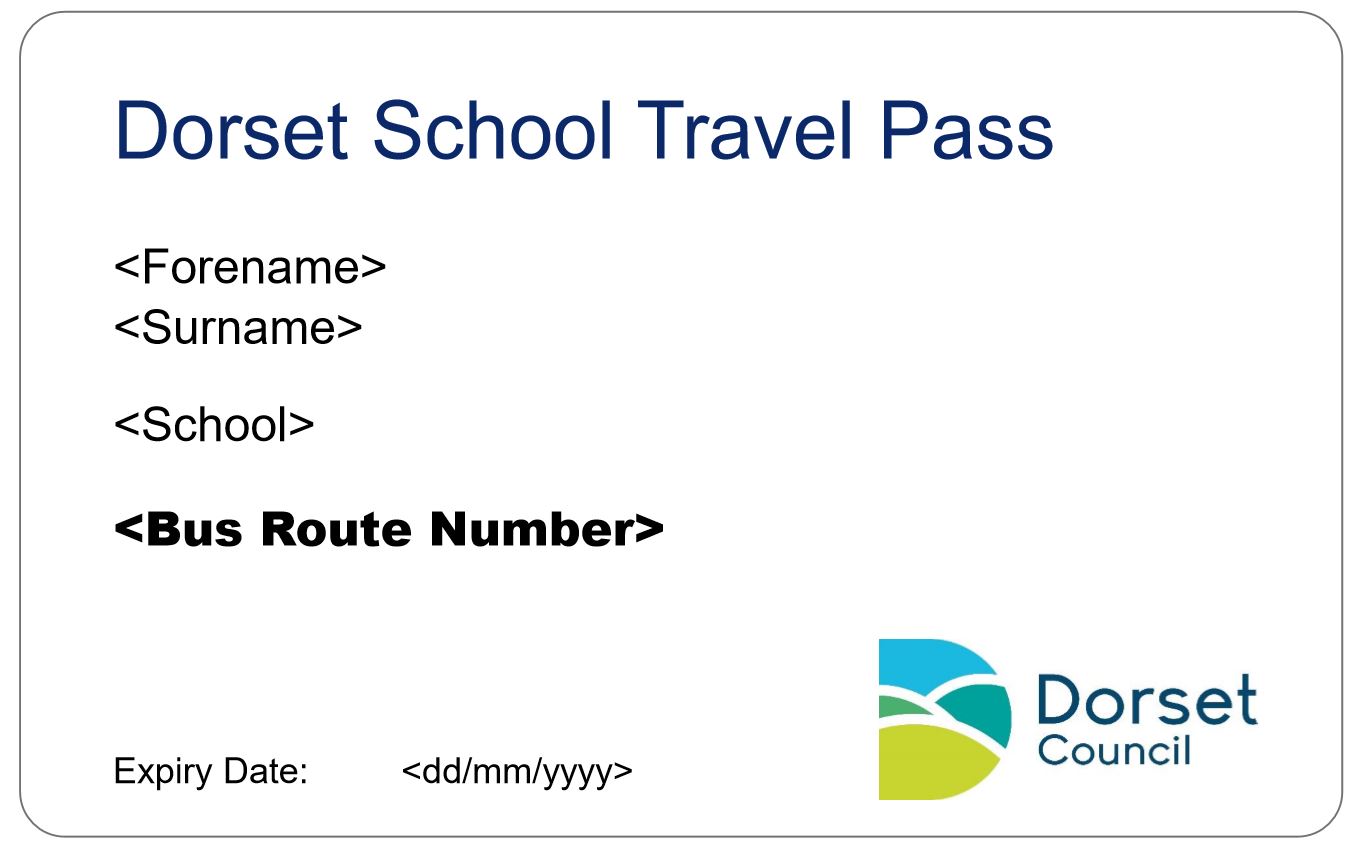 Your pass is only valid on your designated route but you can get on and off the bus at any stop within your route. View routes and timetables.
Scholars bus pass (public bus routes)
If we've assigned you a scholars bus pass, we'll post it to your home address. Your pass will be renewed every year if you are still entitled to transport. You don't need to re-apply, we will send you the new pass.
Tell us if you're moving house
You'll need to re-apply for school transport if you're moving to a new address. This is so that we can check whether you are still entitled to school transport from your new address.
Lost or damaged bus passes
If you lose or damage your bus pass, you must get a temporary pass until we've issued a replacement. You can't use school transport without one. You can get a temporary pass from your school office or the School Transport team.
If your pass is damaged, please return the original pass to us.
School contract bus pass
Report a lost bus pass if you travel on a school contract bus and have a Dorset Council (DC) pass.
Replacement passes cost:
£15 for the first replacement
£25 for any replacements after that
This cost is subject to regular review. Costs may be different if an external company provides your bus pass. Contact them for more information:
Bus company pass
If you're purchasing a surplus seat or renewing a pass for an One School One Operator (OSOO) school, you'll need to contact the operator: