Bridport Harbour, West Bay
Bridport (West Bay) harbour is 15 miles west of Dorchester at the western end of Chesil Beach.
Boat moorings
The harbour has 147 drying moorings with the majority let for private use. There are 15 commercial moorings for either fishing vessels or passenger vessels carrying fewer than 12 people. There is currently a waiting list for a mooring. Information regarding eligibility and management of moorings can be found in the harbour policy, rules and regulations.
Visiting craft
Visiting fishing boats and commercial vessels can berth by the East Pier.
Visiting leisure craft can berth against the pontoon that has been provided, which runs up through the middle of the harbour.
There is a chart of the harbour on Admiralty chart SC3315. Visitors should contact the harbour staff when planning their passage to confirm depth available:
Phone: 01308 423222
Mobile: 07870 240636
Radio: VHF channel 16, working channel 11
Boat and trailer parking
Bridport harbour operates a large boat park to the rear of the George Hotel. The boat park is a secure compound with CCTV and an electronic key fob entry system.
The park holds approximately 70 boats and has a short waiting list. Contact the Harbourmaster to be added to the waiting list.
There is a large area at the top of the slipway for people launching on the slipway to store their trailer. The slipway area will store approximately 100 trailers.
Air and nitrox
Supplies of air and nitrox are available at Bridport Harbour office, air can be filled anytime during opening hours. Visit the harbour office to pay and for assistance with filling bottles. Servicing is also available for dive bottles and equipment.
Bridport Harbour Air Station Prices 2019
Bridport Harbour Air Station Prices 2019
| | | | | | |
| --- | --- | --- | --- | --- | --- |
| | 3L | 7L | 10L | 12L | 15L |
| Air | £4.50 | £5.50 | £5.50 | £6.00 | £6.00 |
| 32% | £5.50 | £6.00 | £7.00 | £7.50 | £8.00 |
| 36% | £6.00 | £6.50 | £8.00 | £8.50 | £9.00 |
| 40% | £6.50 | £7.00 | £8.50 | £9.00 | £10.00 |
| 50% | £8.00 | £8.50 | £11.00 | £12.00 | £13.00 |
| 80% | £9.50 | £13.00 | £16.00 | £19.00 | £22.00 |
| 100% | £10.50 | £15.00 | £19.00 | £22.00 | £26.00 |
Opening hours
Monday to Friday, 8am to 6pm, Saturday and Sunday, 7am to 7pm (weather dependant) in the summer season.
Facilities
Harbour facilities include:
10 metre wide slipway where you can launch at any state of the tide into 0.75 metres of water. Please note that launching with south easterly winds can be difficult so you should check with the harbour staff when these occur as the slipway could be closed
pontoons for passenger landing, loading and unloading boats launched on the slipway and for leaving your boat overnight
shelter in the outer harbour for vessels with 0.75 metre draft at all states of the tide
power and water for visiting vessels
wash off area for divers
shower facility
general chandlery shop
air and nitrox supply
summer boat storage
summer kayak storage
boat lifter
vessel servicing and maintenance
pilotage
dry dock area
Harbour dues and charges
The harbour dues and charges for 2020-2021 came into effect on 1 April 2020.
See the harbour dues and charges for 2021-2022, which come into effect on 1 April 2021.
Bridport harbour users group
Read the minutes from the Bridport Harbour user group meeting held at The Salt House, West Bay on 21 October 2019.
West Bay flood defence
View the West Bay flood defence update for information on the presentation shown at the harbour consultation meeting held in October 2016.
Safety and waste management
The ​Port Marine Operations Plan​ was drawn up to comply with the Port Marine Safety Code. There is also a Port Waste Management Plan.
General Data Protection Regulation (GDPR)
It is necessary that we collect your data in order to deliver these services. DCP will always treat your personal information in accordance with the General Data Protection Regulation (GDPR).
In order to comply with GDPR, we are required to provide you with some information about your rights and how we will use your data.
Bridport Harbour Privacy Notice.
Contact us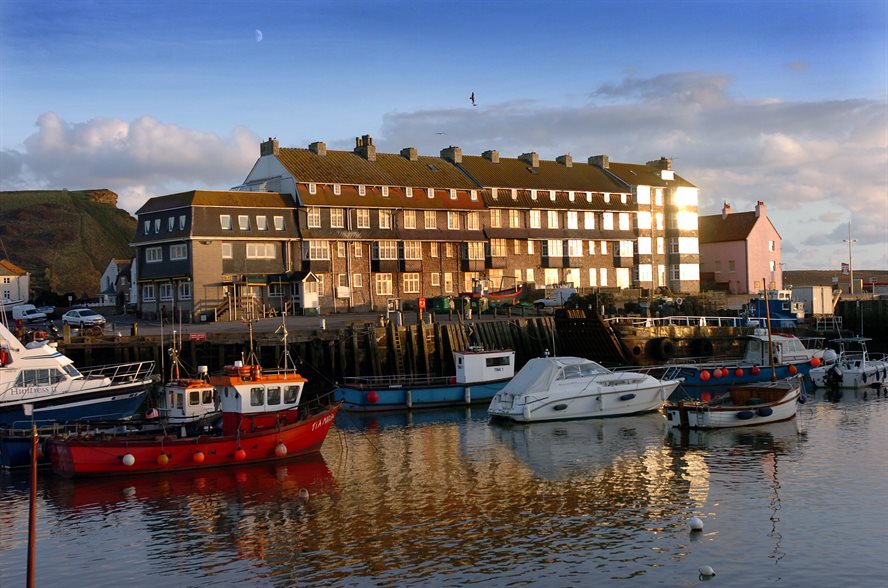 Considering the adverse weather conditions at the start of the Triathlon this morning at 9am, there was a large tur… twitter.com/i/web/status/1…