Extending, refurbishing and remodelling the resistant materials and design technology rooms.
The project and background
Sturminster Newton High School is an 11-18 upper school with 4 forms of entry. There are currently 650 students on roll, of which 71 since January 2012 are part of a shared sixth form with Shaftesbury School & Sports College.
The school had one design technology (DT) area and the brief aimed to increase the space available to improve both access to technology and its effectiveness. The changes created stronger relationships between design technology and IT by allowing the school to further embed IT facilities. This in turn enabled an enhanced graphics curriculum to be delivered.
The work involved enhancing the DT environment through complete refurbishment and the provision of new equipment, partial glazing between the rooms, as well as modernising the existing electrical and mechanical services. A new entrance together with entrance canopy was also created. The works were carried out during the holiday period to minimise disruption to the school.
This project, though standing alone in terms of its delivery, is linked to the project to create a new a new 14-19 base for Yewstock School, located nearby. The project started on site in the summer of 2013 and was completed in September 2013.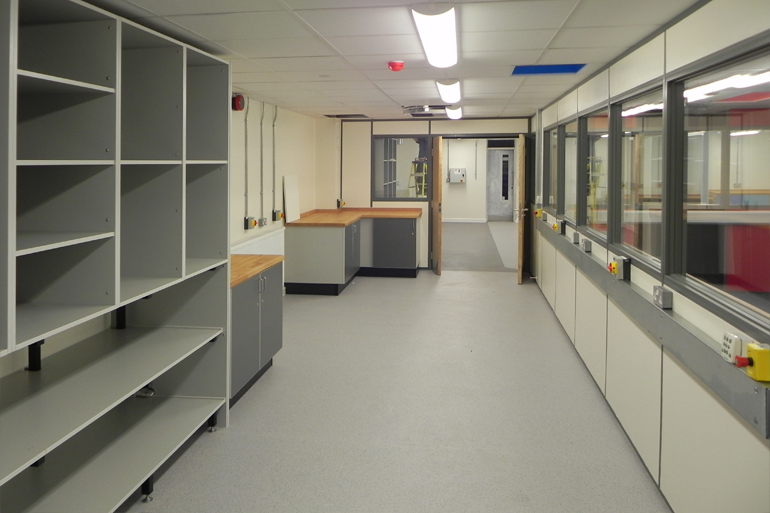 The design team and main constructor
The project at Sturminster Newton High School was procured and project managed by Dorset Property. The design team and main constructor were as follows: -
Client: The Asset Management Group for Cabinet, represented by the Director of Children's Services.
Project manager: Dorset Property
Architect: Dorset Property
Cost consultant: Dorset Property
Mechanical engineer: Dorset Property
Electrical engineer: Dorset Property
Landscape architect: Dorset Property
Structural engineer: Dorset Property
CDM co-ordinator: Jenkins and Potter
Clerk of works: Dorset Property
Main constructor: Mansell